My Thoughts on the Top ≈ 400 Albums of 1992 (Part 3)
This is a continuation of the best albums of 1992. You can catch part 2 here. Not much to say if you've been following this. I guess I would say this particular section is an interesting mix.
---
#19 Album of 1992
Nick Cave & The Bad Seeds – Henry's Dream

Nick Cave & The Bad Seeds – Henry's Dream
Nick Cave is the embodiment of the term "singer songwriter," and this album is an exemplary way to showcase that. Cave instantly paints a picture with the opening track about murder, death, and a pretty rough and tumble town. Maybe a lot of musings about heaven and saints. The songwriting is great, but also easy to understand and follow. Some albums have deep stories but they are cryptic. Cave also has a very unique voice, the way he bellows the tale is quite captivating. A cool album by an artist who regularly makes cool albums.
#20 Album of 1992
Dream Theater – Images and Words

Dream Theater – Images and Words
This is probably my favorite Dream Theater album. Many have come after but this one has their best and most focused songs, least annoying LeBrie vocals and one song was good enough to spawn a whole album out of. It's got some jazzy horns and the only Dream Theater album to have Chuck D on it. I don't know what to say beyond this. If there's ever a Dream Theater album I just want to pick up and listen to this one is always at the top of the list.
#24 Album of 1992
Sleep – Sleep's Holy Mountain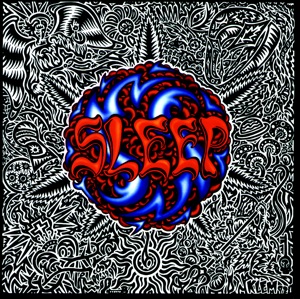 I like Sleep or at least I thought I did. I enjoyed their album Dopesmoker. I like Matt Pike and his other band High on Fire. All of these things came after this album, however. This is more "stoner metal" like Kyuss and I'm still not sure I'm fully on board. The record is very raw sounding (even more than that Darkthrone album) and it sounds a lot like a Black Sabbath jam band. I feel this is a band that got more dynamic sounding as time went on and maybe this was innovative for the time but it doesn't do much for me.
#33 Album of 1992
Gang Starr – Daily Operation
This is generally considered a hip-hop classic and it is. Comprised of MC Guru and DJ Premier, back in the day when an MC had their own DJ. They were, in the words of Guru, "Masters of streetwise poetry and turntable wizardry." A combination of awesome samples and not only excellent storytelling but lyricism as well. Compared to something like Dr. Dre, filled with songs about murder, weed (this album has weed songs too but they are more "artistic") and full of cursing, I feel like the songs on this album are very personal, like Guru rapping about ex girlfriends to uniting people of all religions (2 Deep). It's the type of album that could be universally accepted even if maybe you don't like rap music.
#36 Album of 1992
Redman – Whut? Thee Album
So a long time ago I saw this guy's profile on last.fm where this guy listened to Redman, specifically the album Muddy Waters, nearly non stop. He's probably the top listener of Redman (though it's hard to find top listeners like that on that site anymore). So I thought, "man, I'm going to have to start listening to Redman if he's this good!" So I did and… well let's say I wasn't blown away, at least not listening to him every second of the day blown away. To me he's a guy with some fun songs here and there and an overarching theme of "Soopaman Luva."

That being said this album is not too bad. You've heard of stoner metal, I feel like this is stoner rap. Mostly care free, lots of talk about partying and not much of an overlying message except that he hopes you have a good time and catch a chuckle. Also, a lot of skits.
---
Skipped Albums: 21, 22, 23,25, 26, 27, 29, 30, 31, 32, 34, 35
Top Albums of 1992: [Part 2] [Part 4]